Our Staff
Holly Tuft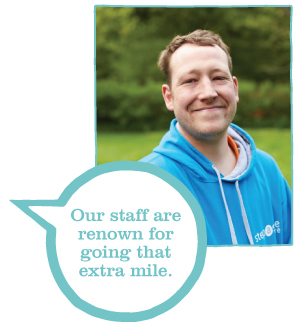 First and foremost, our staff genuinely enjoy helping those in need. They also have the skills and qualifications to ensure they do a great job of supporting and caring for vulnerable people. As a minimum standard, all staff currently have or are working towards the QCF Level 3 Health and Social Care Diploma. Over 65% of our staff are qualified at Level 3 or above and the remainder are registered onto the programme.
In addition to qualifications, many of our staff team have that very valuable asset – years of experience in the care sector. We also run a comprehensive training programme because training increases competency and motivates staff. Clients benefit, we benefit.
To ensure we provide great care and support, new joiners are closely monitored and undergo comprehensive training during their first 12 weeks. In this time, we test competency and build up an understanding of each new staff member. This ensures they only work with clients to whom they are suited.
Although we believe our standards of care are higher than those of many other care providers, it's regular referrals from family members, Social Workers, Case Managers and Advocates that confirms we're getting things right.
We are completely transparent about the skills and experience of our committed team, so if you want to know more – do get in touch.