About Us
Step-A-Side is a privately owned care services business based in the Forest of Dean in Gloucestershire. We have been supporting both children and adults with complex needs since 1999. Our goal is simple – provide vulnerable people with the help they need to lead positive, fulfilling lives.
Company directors, Rachel Carwardine, Sue Jobson and Mark Cawardine, established Step-A-Side to provide high quality care services in safe, rural communities. All three directors are proud to have considerable experience in the sector – having started out as carers themselves. They continue to be closely involved with all that we do.
Our staff, many of whom also have years of experience, are passionate about helping others. We use the QCF Level 3 Health and Social Care Diploma as our basic professional standard and provide ongoing training and support to inspire our team. Our commitment to staff development has meant that the vast majority of those who started with Step-A-Side in 1999 are still with us today.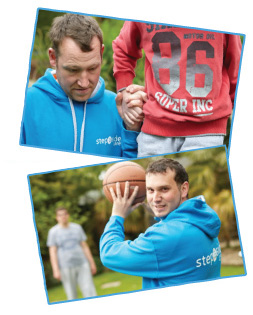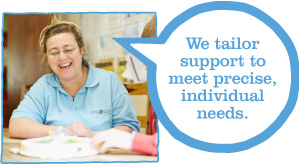 We offer a number of different services. These can be accessed either by directly contacting us, or through local government agencies and social services.
Residential homes for children and young adults with problems that make normal life impossible.
We know that no two sets of circumstances are ever the same. And we don't believe one size fits all. So our approach is always centred around individual need and the services we offer are entirely flexible. If you'd like to find out more about how we can help you or a member of your family, please get in touch.