Our Directors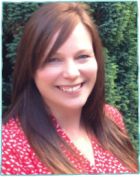 Rachel Carwardine
Whilst studying Psychology and Sociology at Liverpool University, Rachel realised she wanted to dedicate her life to supporting vulnerable people. During her final year she helped young offenders turn their lives around.
In 1999, Rachel founded Step-A-Side with her younger brother Mark and friend Sue Jobson. She had a vision – to deliver high-quality care in the calming, rural Forest of Dean. Step-A-Side was formed around a culture of respect for individuals, regardless of their circumstances. This culture is still at the centre of the company today.
Outside of work, Rachel enjoys riding, walking and trying to keep control of her two children. She learned to ski while taking young people in her care on trips, and she still loves it.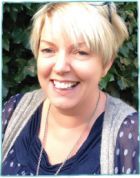 Sue Jobson
Sue's family background in residential care spans back to the late 1960s, when her grandfather opened a home for young offenders in North Wales.
In the mid 1980's, Sue helped develop a residential home in Dolgellau that provided a sense of family, where there was a strong emphasis on social inclusion where vulnerable clients were safe. These principles are still central to Step-A-Side.
Following the birth of her twins in 1989, Sue moved to the administration side of the business where she discovered her love of accounts and computers. Sue enjoys travelling and is rarely seen without her iPad, Kindle or any other gadget she can lay her hands on.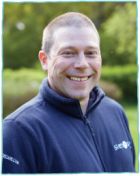 Mark Carwardine
Mark a graduate from Liverpool University, has been working in care since 1998. Mark has previously been the Ofsted Registered Manager for The Squirrels Children's service and the CQC Registered Manager for both the Chapel View care home for younger adults and for Step-A-Side Home Care.
Mark is a Volunteer Manager of Severn Area Rescue Association, operating an inshore-lifeboat on the River Severn and a Mountain Rescue Team in the Forest of Dean and Wye Valley. Needless to say, he enjoys the outdoors!