Our Approach
We set up Step-A-Side because we felt many of the care service organisations in Gloucestershire were not delivering a high enough standard of care. Staff weren't committed enough and management was not effective. We knew we could do better. That founding principle continues to drive and inspire us.
We're dedicated to helping vulnerable people reach their full potential. We support and promote independence, we encourage our clients to be actively involved with their local community. We do this with understanding and respect.
Everything is centred around a client's needs. We work closely with other professional services and have established links with many local businesses and service providers. And we closely monitor the work our staff do in family homes and when they're out and about.
We chose to base ourselves in the Forest of Dean because of its peaceful setting and close, welcoming local communities. But for all the beautiful countryside and community spirit, our key strength remains our team. Our staff are renown for going that extra mile – they genuinely care about the people they're caring for.
Our approach works. We've seen young people with behavioural problems flourish, we've seen the confidence of elderly clients grow as they rediscover things they used to enjoy doing. And that's all the encouragement we need.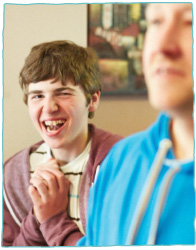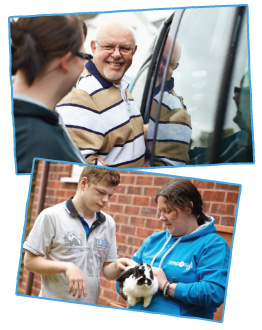 We encourage clients to take an active role in the local community, supporting them to make their own decisions and live as independently as possible...